---
---
---
About Spectra Lab, LLC
Our team of security-cleared RF domain experts and problem-solvers specialize in niche applications.
Customers work directly with our design engineers as we provide unparalleled technical domain expertise, collaboration, and support.
Since our first release (under the RFPR brand) in 2005, we have continued to evolve our company and our products in response to emerging technical capabilities and customer requirements.
As a National Instruments Alliance Partner, our Spectrum Defender® platform benefits from the world-wide company's billion-dollar sustained R&D investment in COTS RF hardware, long-term product lifecycle support, and an extensive support and calibration network.
Your problem-solving partner: expertise, accessibility, support, trust.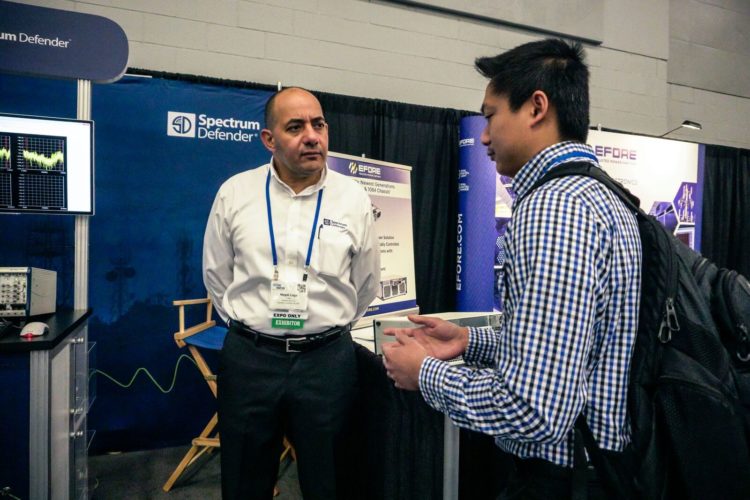 Spectra Lab has a
proven record

of providing unequaled technical expertise, world-class systems, accessibility, and support.
Spectrum Defender Platform Milestones
2008

First Port to NI Hardware; Start of Cal-Bay Partnership

2011

Multi-Channel SATCOM Spectrum Monitor

2014

Acquired Data Solutions (ADS) Acquires Cal-Bay Atlantic

2017

Next Gen GPS M-Code Capture & Reproduction
2005

First Release (RFPR Brand)

2009

Multi-Channel Direction Finding & Geolocation

2012

Spectrum Defender™ Brand Launched

2015

Multi-Chassis, Multi-CPU 8-Channel AWG
Spectrum Defender Platform Milestones
2005

First Release (RFPR Brand)

2008

First Port of NI Hardware; Start of Cal-Bay Partnership

2009

Multi-Channel Direction Finding & Geolocation

2011

Multi-Channel SATCOM Spectrum Monitor

2012

Spectrum Defender Brand Launched

2014

Acquired Data Solutions (ADS) Acquires Cal-Bay Atlantic

2015

Multi-Chassis, Multi-CPU 8-Channel AWG

2017

Next Gen GPS M-Code Capture & Reproduction