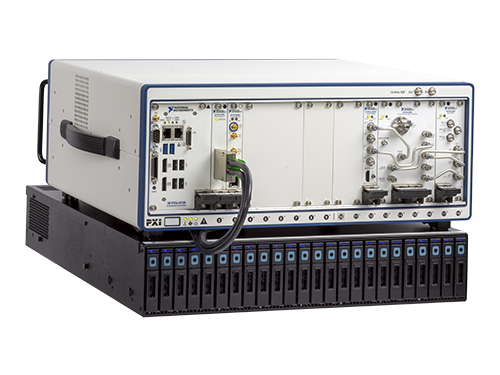 ---
TRUSTED
---
---
---
When you choose spectrum defender you're in good company.
Key stakeholders within the GPS community trust Spectrum Defender as their go-to solution for GNSS Record & Playback. Your test results are only as reliable as the weakest link in your test methodology. Be confident that your test result data is reliable, trusted, and respected within the GPS community. Spectrum Defender provides the only top tier instrumentation-grade equipment for your critical test programs.
---
REPEATABLE
---
---
---
Test your GPS receiver, not your processes.
Spectrum Defender ensures that engineers are running the exact same test, every time. GPS receiver development is already full of uncontrolled variables. You want a test instrument that's part of the solution, not adding to the problem. Make sure your test instrument doesn't add yet another variable and layer of complexity. Spectrum Defender's intuitive user interface and record/playback features ensure that the instrument setup is an asset and not a liability.
---
ACCESSIBLE
---
---
---
Continuous access for every engineer on your team.
Spectrum Defender provides the right mix of price, portability, and signal fidelity to ensure that every engineer's desktop has the right test equipment. Engineers who can easily access high fidelity test equipment at a moment's notice are more productive and help a program stay on schedule. With Spectrum Defender, there's no need to waste time waiting for others to finish using one or two large, expensive, complicated GPS simulators. Access is available when you need it.
---
PRODUCTIVE
---
---
---
A true workflow solution that minimizes downtime from file copy and transfer.
Spectrum Defender's data storage architecture allows engineers to quickly share, move, and archive extremely large recording libraries. Nothing saps engineer productivity faster than watching a file transfer bar slowly inch across the screen. Removable drives, a RAID chassis that can directly connect to any standard PC workstation, and a blazing fast 10GigE network interface, ensures that time spent staring at a file transfer bar is minimized.

---
---
Start using Spectrum Defender the moment it arrives.
Book a free RF Recording Consultation, and you'll learn three key takeaways:
What are the common challenges recording and common pitfalls (and how to overcome RF record problems before you start recording)? What are the unique challenges in your environment?
Learn if you have the workflow needed to properly conduct RF recording. Think of this as a testing workflow checkup.
See how others we've served have solved the problem you may be facing.
Once you book your consultation, we'll send you a Why RF Record and Playback analysis.